Winter Newsletter 2019
In this Edition
President's Message
Annual Conference and Reverse College Day Debrief
January Planning Meeting & How to Get Involved
New Council Members
President's Message

Hello, New England!
As the 2018-2019 president of NEACRAO, I'm very excited to write to you. I have a couple ideas that I want to highlight to you so I hope you'll take a quick moment to read on.
First, I want to explain why NEACRAO is important to me. Like many professional associations, NEACRAO helps me stay current in our profession. We provide quality professional development opportunities and information sharing in an accessible way. We are neighbors to one another, and we can help our institutions by providing an affordable way to train, develop, and mentor staff. More importantly, the network of people that I encounter in NEACRAO is like my sounding board. If you are like me, it can be really valuable to get out of my institutional bubble and learn how others are serving their constituents, solving problems, and implementing new initiatives. For example, I have greatly benefitted by understanding how the University of Vermont or SNHU are doing things, and by hearing from Massasoit Community College and Charter Oak State College as they recruit and serve new populations of students. These colleagues, and all of you, form a powerful network and repository of wisdom. NEACRAO provides a way for each of us to tap into this amazing resource of accumulated and collective wisdom.
Second, take advantage of this network! You can do so by submitting a proposal for an annual conference session, or by suggesting topics for our summer professional development workshop, or by identifying great keynote speakers. You can tap into this resource by attending Reverse College Day, the annual conference, or the summer workshop; and by sending your staff to these great events too! NEACRAO is us. It is not some other person's thing or some corporate entity. We are NEACRAO, and together we will make the organization an even more valuable resource. So jump on in! Join a committee, pitch some ideas, tell us where you would like to see the conference and workshops hosted. However you can get involved, we invite it. Feel free to write directly to me if you would like to pitch some ideas (even if you don't want to commit yourself).
Take a moment to see the names and institutions of our colleagues who serve on the NEACRAO Executive Council, and picture yourself getting involved. We would love for you to join us as we work to make NEACRAO an important component of your professional life.
Best wishes for a happy new year!
Mike Burke
President
---
Annual Conference & Reverse College Day in Newport
Thank you for a wonderful 2018 Annual Conference and Reverse College Day in Newport, RI! We were so pleased to meet up with so many of you this year. We're looking forward to welcoming all of you back to Newport for our 2019 conference!
---
A Great January Planning Meeting! Thank you!
A huge thank you to everyone who attended our January 4th planning meeting in Cambridge, MA! We got the ball rolling on 2019 and we are very excited to work toward fantastic programming for this year's events.
Included this year was a terrific brainstorming session led by our VPs as well as a larger discussion about NEACRAO and what folks are seeking in future programs and resources.
Want to help out this year but don't know where to start?
There are lots of ways to get involved by sharing what you know with your peers. Submit a session proposal today!
Want to help plan our events? Join a committee! We're still seeking help for our Program area.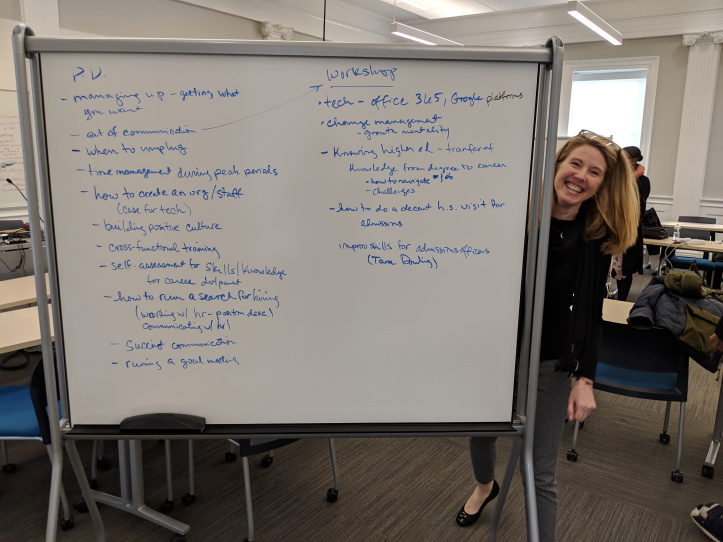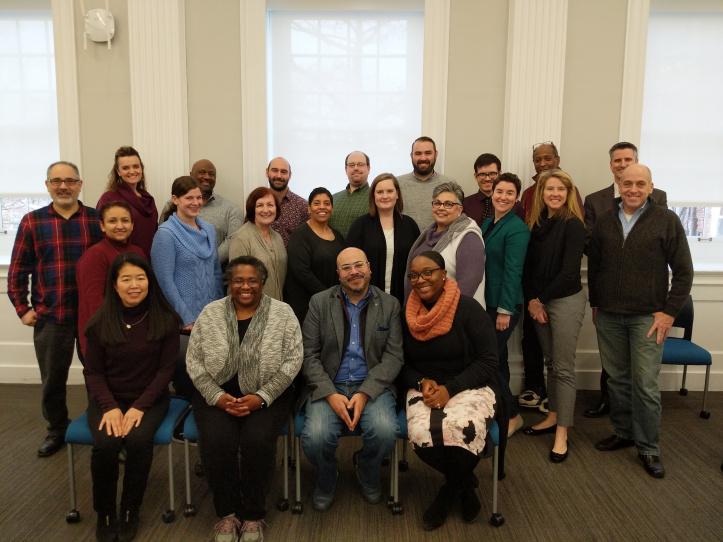 ---
NEACRAO at AACRAO: 2018 NEACRAO Session Selected for 2019 AACRAO Conference

Congrats to Joseph Wolk, Registrar, Bridgewater State University, a presenter at NEACRAO's 2018 conference who was selected to repeat his Crash Into Me: Lessons on Leading Through Chaos, Planning for the Unexpected, and Shifting from Survive to Thrive at the 2019 AACRAO conference as a "Best of" session from the State and Regional organizations. Be sure to support Joe at this year's AACRAO conference!
Session Description from our 2018 Annual Conference:
What would you do if the registration system crashed unexpectedly? This session explores how Bridgewater State University navigated a registration crash in November 2017. Participants will leave with a greater understanding of effective contingency planning, cross-institutional collaboration/communication and the overall knowledge needed to return to their campus and ask "Would we be ready?"
---
New Council Members
Congratulations to NEACRAO's newly elected officers! At our 2018 conference Keiko Broomhead was elected President-Elect, Ethel Falaise as Treasurer-Elect, and Jennifer Ruggiero as Vice President for Professional Development. Jinawa McNeil and Bryan Boppert were elected to the Nominations Committee.
Two appointments have also been made by the Board. Hattie Kerwin-Derrick was appointed as Vice President for Admissions/Enrollment Management and Ari Kaufman was appointed by the Board to be Archivist/Parliamentarian.
For a complete listing of NEACRAO officers, visit our website.