In this Edition
President's Message
Call for Nominations
Save the Date: Summer Workshop Aug. 2nd
Looking Forward to Portland
Planning Your Stay at this Year's Conference
Welcoming New Council Members
---
President's Message
Dear Colleagues,
Bryan Boppert
As the president of NEACRAO I had the honor and privilege to represent our region and attend the AACRAO annual conference in Minneapolis this year. I met so many great people from across the country and had a wonderful dinner with almost all of the attendees from New England. I was truly honored. It is also my privilege to introduce to you some of our newest council members of NEACRAO. 
Evelyn Jimenez
 from Harvard University is our new Secretary, and 
Anna Miner
 from Colby-Sawyer College and 
Ryan Patten
from Plymouth State University are our two new co-chairs for our 
Reverse College Day
. We are also welcoming back our past president 
Mary Meserve
 from Bates College to be our Archivist/Parliamentarian. Please join me in giving them all a warm welcome.
During the Executive Council's March meeting we laid the ground work for our annual programming. Our summer workshop will be held 
Wednesday, August 2nd at Worcester State University
. Our plans are to offer two presentations. The first is on the basics of data; how to read through it and become smarter about using it. The second is on admissions travel for those new to the profession. We will be opening registration for the workshop soon and we will send you an invite when it opens. Please share details of this workshop with your non-NEACRAO colleagues at your institutions, or anyone you think might benefit from this program.

NEACRAO's annual conference
 will be held in Portland, Maine at the 
Holiday Inn by the Bay
November 8-10
 this year.  All of you are invited to attend and encouraged and stay through the weekend.  The hotel has graciously extended our group rate for attendees of our conference who wish to stay through the weekend. What better city to have a mini vacation in than 
Portland
 after a conference? 
Registration will open over the summer
 and will run through the fall. We have an amazing range of topics and presenters from across the region but we are still putting the finishing touches on our program for Portland 2017, so if you would like to suggest a session topic or feel compelled to present a session of your own, 
please let us know
. NEACRAO loves to hear from its members and we couldn't do this work without your ideas and feedback.
Finally, I want to echo what many of us heard at the AACRAO conference about getting involved. Our organization is only as strong as our members and we are always looking to get new and fresh perspectives from members like you.  We have a few leadership positions that will be opening up this year and hope to have your help in filling them.  They include a 
President-Elect, Vice President for Registrar & Records
 and two people to be on our 
Nominating Committee
. To nominate yourself or a colleague, submit a 
Nomination form
 to 
Ari Kaufman
. Please also consider joining NEACRAO on a committee or just to 
suggest a session
 you want to see in Portland. I am looking forward to hearing from some of you soon and to seeing each of you in August and again in November.
Sincerely,
Bryan Boppert
President
[email protected]
---
Call for Nominations for 2017-2018
Nominate your colleagues (or yourself) to serve NEACRAO! NEACRAO welcome nominations for the following positions:
President-Elect (must have served on the Executive Council within the last three years.)
Vice President for Registrar and Records
Nominating Committee  – 2 members needed for the committee (1 from Admissions/Enrollment Mgmt and 1 from Registrar)
Nominations for these positions will be voted on by membership at this year's conference in November! Nominations are due to 
Ari Kaufman
, Past-President, by 
June 30, 2017
.
---
Summer Workshop Dates
This year's summer workshop will be 
Wednesday, August 2, 2017 at Worcester State University
. Save the date and we hope you will be able to join us. More info to come!
---
March Planning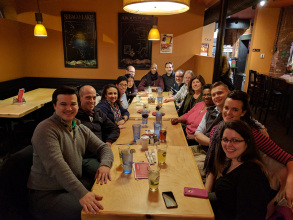 On March 16-17, the Executive Council met in Portland to continue this year's planning. We think it's going to be a great year and Portland will be able to provide us with an amazing venue!
Want to help? Fill out a committee interest form today!
---
Come for the Conference, Stay for Portland!
Image Courtesy Visit Portland
As we are planning for November's conference, we want you to know that our hotel venue (the Holiday Inn by the Bay) will be allowing 
NEACRAO participants to book through the weekend after the conference at the conference rate
. So get the most out of three days with us, and then get in a few days of craft beer, lobster, and autumn crispness in one of New England's most beautiful cities!
---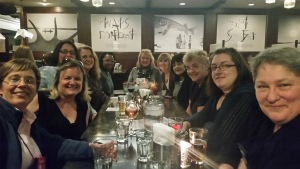 We had such a great time seeing so many of our members in Minneapolis at this year's AACRAO conference. Thanks for joining us at our dinner to share a meal and swap stories!
---
Meet Our New Council Members
Secretary
Evelyn Jimenez
Evelyn Jimenez, Documentation Manager at Harvard University was appointed by the Board in January to serve as Secretary. Congratulations, Evelyn!
Anna Miner
, Colby-Sawyer College
Ryan Patten
, Plymouth State University
Archivist/Parliamentarian
Mary Meserve, Registrar at Bates College, was appointed by the Board to serve as Archivist/Parliamentarian. Welcome back, Mary!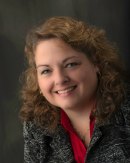 Mary Meserve